On 29.11.2021
Reading time: 2 min
You're having a great holiday here and you want to show off our beautiful region to your family and friends when you get home. Turn them green with envy with your amazing holiday snaps. Let's take a look at the best spots to take photos by the sea.
Let's start our tour with a stunning photo of the St Roch footbridge in Sérignan, with great views of theNotre Dame de Grâce Collegiate Church and Orb River ! Spin around and get a shot of the red bridge over the Orb !
Now let's go to theOrpellières beaches in Sérignan ! Walk along the Orb until you reach the last car park (after the sailing school), take a right to the sea and you'll see the embankment. Snap a "wish you were here" photo for social media to show your family and friends ! Get low and close to the water by the rocks. Feel free to get in the water and wait for the waves to come ! You've nailed the shot of the century !
The magic of the dunes ! Play with the light, the shapes and curves of the dunes to get a great shot just before you reach the beach, after the wooden pontoons !
Now let's cross the Orb to Valras-plage which is packed with original beauty spots ! Put the lighthouse in the spotlight (pun intended)
What I love about shooting here is its unique perspective !
Walk to the end of the embankment behind the lighthouse to see it in all its glory from the Orb ! You're bound to get a yacht or fishing boat in the shot too !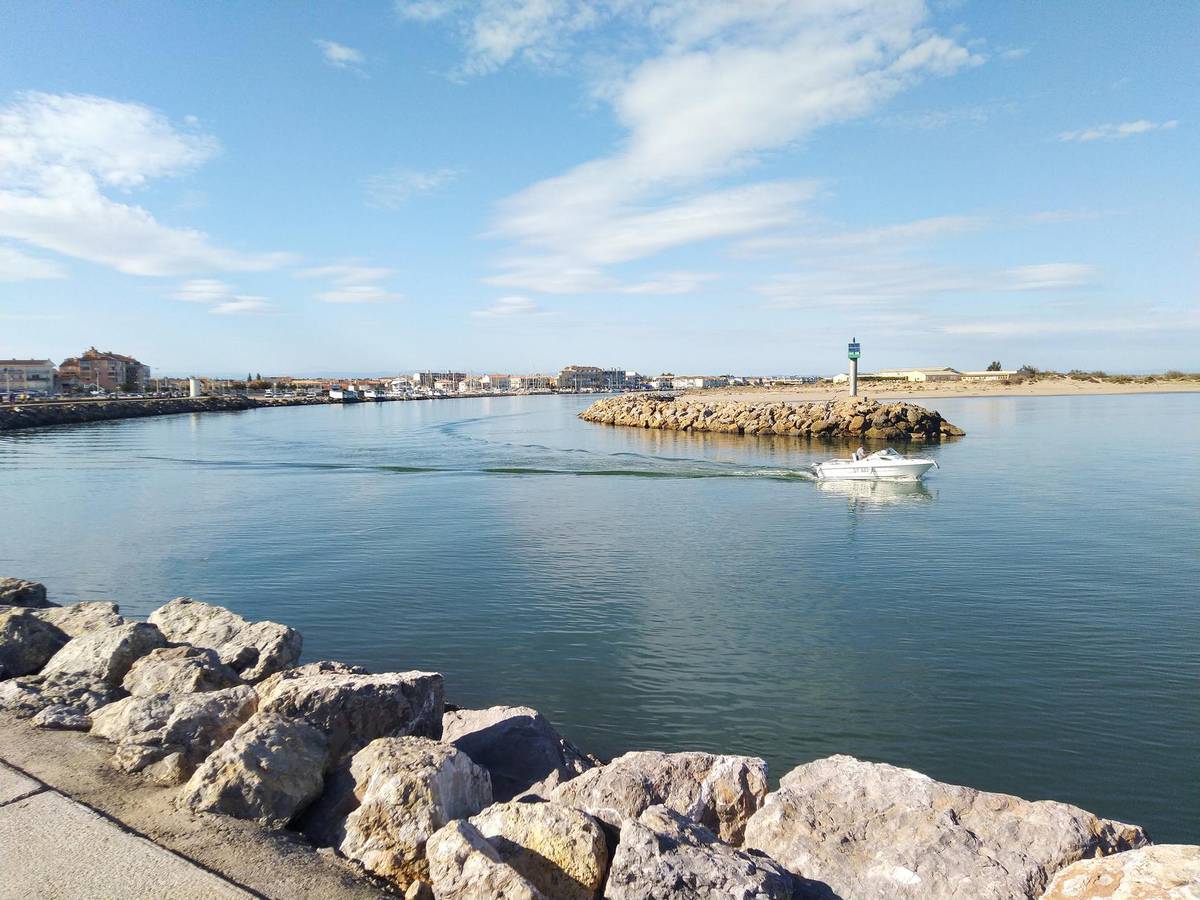 The promenade is an original location with the palm trees in the background. Frame it properly so it looks like you're looking through a window ! Join your family and friends in the shot to make a great holiday snap !
A blue and white photo of the radiant and peaceful port is a good shout ! Stand on the port in front of Poissonerie Barba !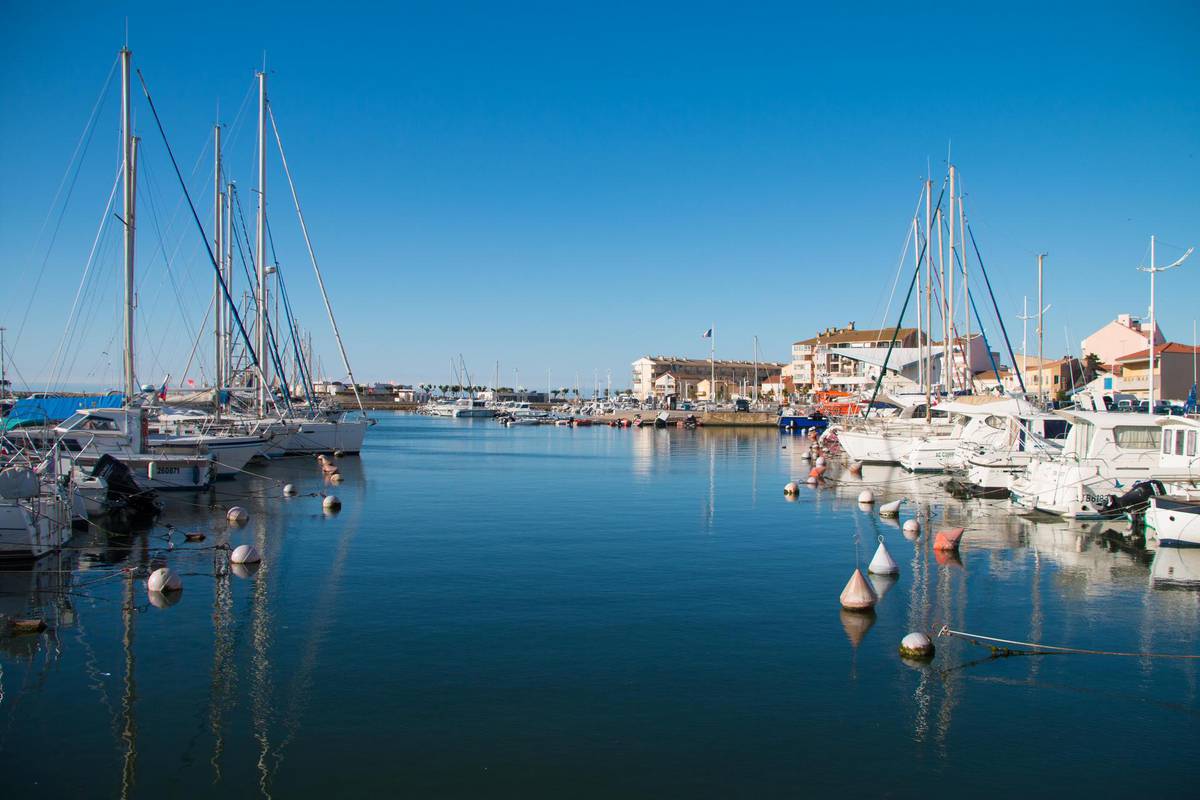 In the same spot, move to your left towards the Orb and take a close-up of the little fishing hut !
This location oozes a sense of calm and warmth that will turn your loved ones green with envy ! Get on the little pontoon in front of Poissonerie Barba and lie on the ground to take the shot !
My last tip is this traditional little fisherman's house in vibrant summer colours ! It's amazing ! It's on Rue Kléber behind Valras-Plage Church.
Get snap happy !