On 29.11.2021
Reading time: 2 min
Don't worry if you miss April's Fête de Saint-Aphrodise in Béziers, you can always celebrate the town's patron saint and eat his buns!
Saint Aphrodisius gave Béziers a legend, basilica, animal mascot (camel) and signature bake: a classic local speciality. Traditionally, we eat the signature buns on Fête de Saint-Aphrodise.
If you have a sweet tooth like I do, then here's the recipe for the delicious brioche bun fragrant with orange blossom and dusted with icing sugar. If baking isn't your thing then don't worry, you can pick them up in any good bakery in Béziers!
>> Find out more about the legend of Saint Aphrodisius
Ingredients for 12 brioche buns:
500g brioche flour (125g + 375g)
100g sugar
50g butter
3 eggs
5g salt
125ml milk
10g yeast
2 tbsp orange blossom
Lemon zest
1 egg yolk for egg wash
Prep, the day before:
One essential step in the recipe is preparing the poolish or wet dough that will give the brioche its light and airy crumb.
Combine milk (125ml), yeast (10g) and flour (deduct 125g from the recipe). Leave to prove for approx. 12 hours. Cover with a clean tea towel. The starter is ready when it collapses itself.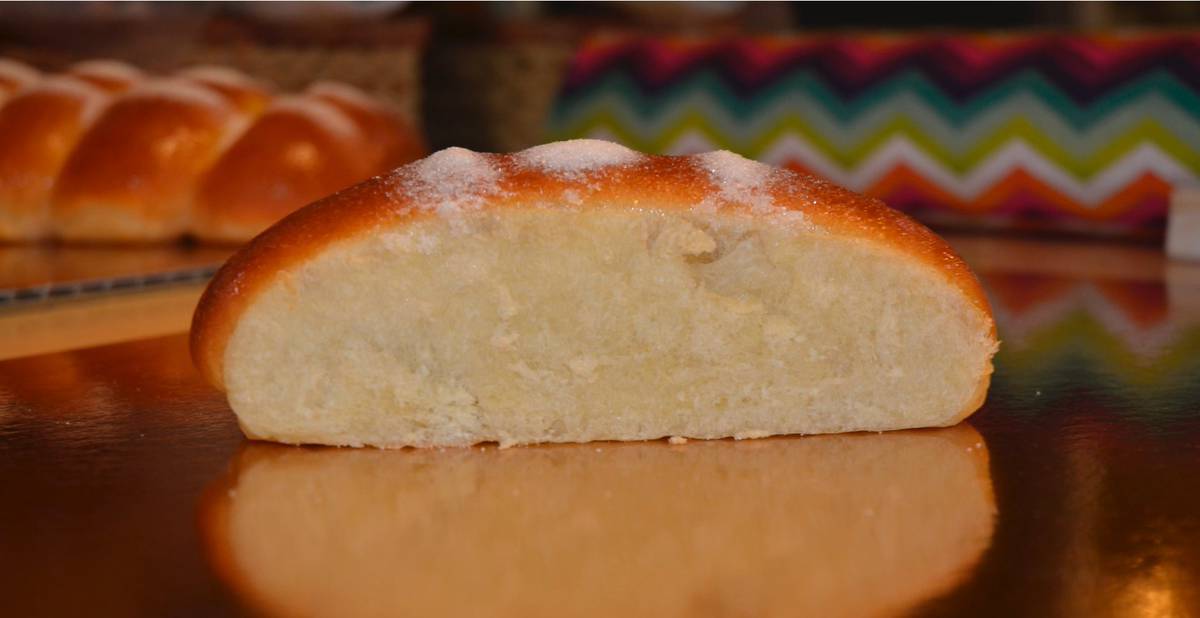 The following day:
Combine all the ingredients starting with the liquid ones: eggs, butter, orange blossom, sugar, lemon zest, salt, flour (the remaining 375g) and the poolish last. Combine and leave to prove for a quarter of an hour.

Cut the dough and portion it into little sausages of the same size to prove for an hour. The buns should double in size before you bake them (leave for ½ an hour under a tea towel then ½ an hour in the oven at 30°C).

Remove from the oven and preheat to 180°C.

Egg wash the buns with orange blossom and egg yolk and bake for 15 minutes. Check the bake and cover the buns with baking paper if you think they are browning too quickly.